Swansea's only Independent Primary School
At Oakleigh House we pride ourselves on offering our pupils the very best start in life.  We are able to provide an all-round education of the highest quality that challenges and engages our children.
There are a number of compelling reasons to choose Oakleigh House for your child. Here are just a few:
"Excellent" Inspection results
Our most recent Estyn inspection report results note that our school is rated the highest achievement in 3/4 inspection areas. We are very proud of our inspection outcome. Few inspection comments below:
The quality of leadership and management within the school is outstanding
Throughout the school, pupils' literacy skills are very strong
Wellbeing and attitudes to learning
Care, support and guidance
As they [pupils] progress through the school, most pupils become confident, capable independent learners
The school provides a curriculum that is broad and balance
---
---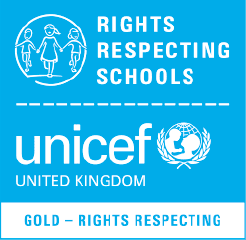 Oakleigh House School is proud to be a UNICEF's 'Right's Respecting School' achieving the GOLD Accreditation. The Rights Respecting Schools Award is underpinned by the principles of the Convention on the Rights of the Child and aims to help children grow into confident, caring and responsible citizens both within school and the wider community.
---
Specialist Teaching
From Nursery, all pupils receive specialist teaching in Music, Drama, and Physical Education.  In addition from Year 1  Spanish is taught as part of the curriculum.  Pupils are able to opt to receive individual tuition in a range of instruments, singing, dance and speech.
---
Flexible wraparound care and holiday club
School is open from 8am until 6pm daily during term time.
There are over 20 clubs on offer to pupils from Reception to Year 6 each week.
Holiday club runs for 10 weeks of the year giving parent's good quality childcare through the school holidays.
Acorns Holiday Club is open from 8am – 5.30pm.
---
---


Comments from our parent survey…

Oakleigh House Parent
The thing I love most is how all of the staff know every single child, and not just by name.

Oakleigh House Parent
The fact that my child can barely sleep for excitement the night before going back to school following the holidays speaks volumes too!

Please fill in the form below to receive a prospectus or arrange a visit.