Oakleigh House Independent School celebrated its 100th Birthday in 2019/2020
For the first seventy-five years of its existence the school was privately owned, growing in numbers from 25 to 200.  In 1995 it became part of the Ffynone House School Trust and in 2007 joined the Cognita Group of Schools. Over the years Oakleigh House School has enjoyed an enviable reputation for academic excellence and for nurturing confident, enthusiastic learners whose happy memorable childhood equips them with a habit of work, the foundation of lifelong learning.
Mission Statement
At Oakleigh House School we encourage children to be the best they can be through challenge, differentiation and support in a safe and nurturing environment.
Aims
To provide a safe environment so that each child is free to explore and learn
To encourage pupils to take pride in everything they do and have high expectations of themselves
To celebrate achievements and successes at every opportunity
To develop rounded, self-assured individuals, capable of embracing challenge
To be positive role models
To encourage children to respect each other and the world in which we live
To foster a lively and varied learning environment adopting teaching styles relevant to each child's learning.
To work in partnership with parents, in the best interests of their child

Parent's feedback on our friendly school...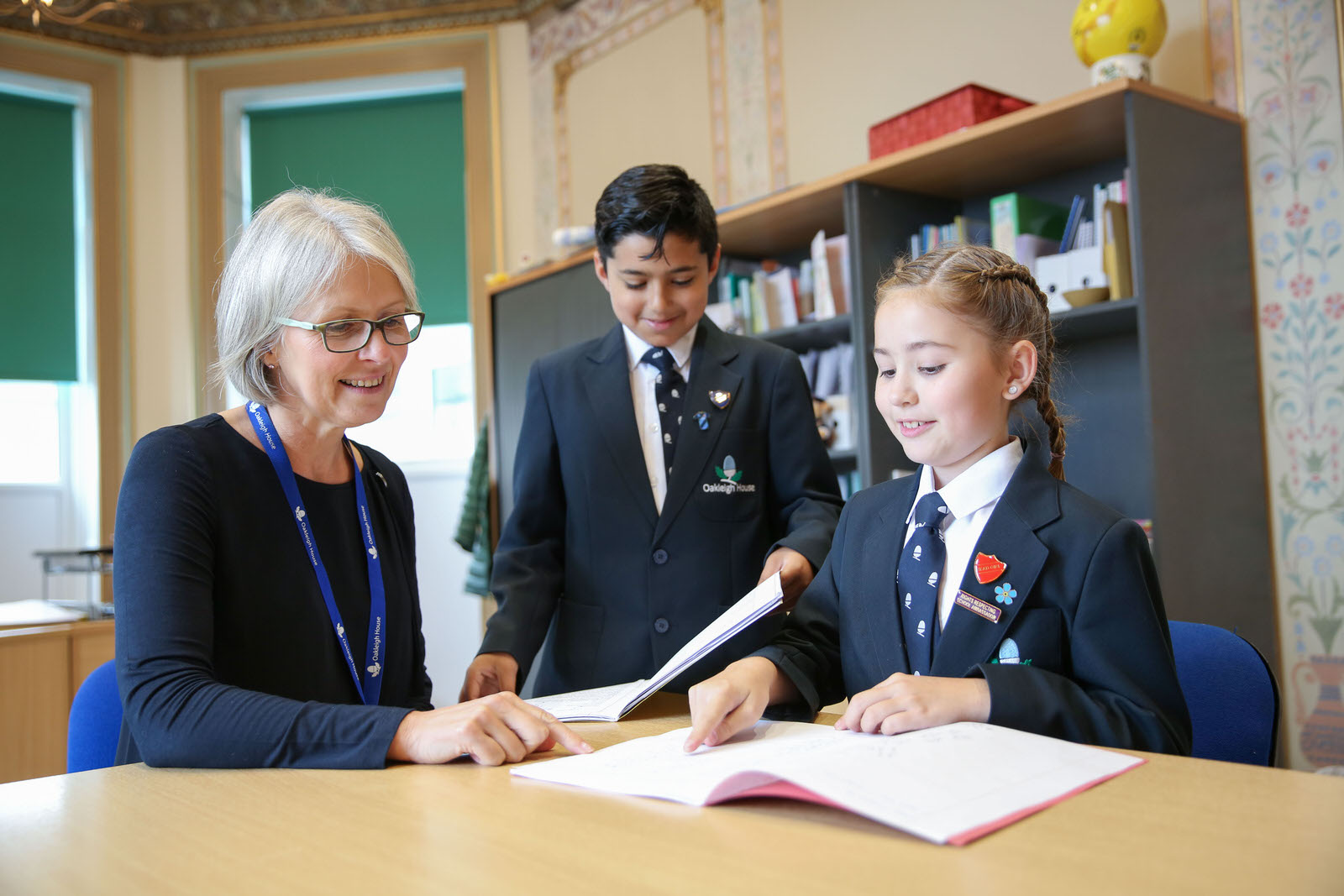 ….wonderful  family environment, our children are very happy and we are very happy too
…a real family feel, where pupils from all classes help each other and work and play together
… an excellent school, nurturing and supportive..has the right balance of academic and extra-curricular activities
…totally positive experience.  High expectations for children and strong school-parent partnership are both evident.